Your organisation has just signed up for an Overton subscription – great news! What next?
Getting access
This depends on the type of license (team or site-wide) and the type of access (invite link or IP access) that your organisation has. One of your colleagues will be the Group Admin and will be able to share the details with you.
Access by invite link
Follow the unique invite link shared with you by the Group Admin at your organisation
You will be prompted to set up an account and set your password
IP access
If your organisation has IP-authenticated access, when you visit app.overton.io from a device linked to your site/campus internet, you will be able to use the Overton platform without registering for an account
However, we do recommend that you create an account so that you can save your searches, bookmark items and set email alerts.
Home page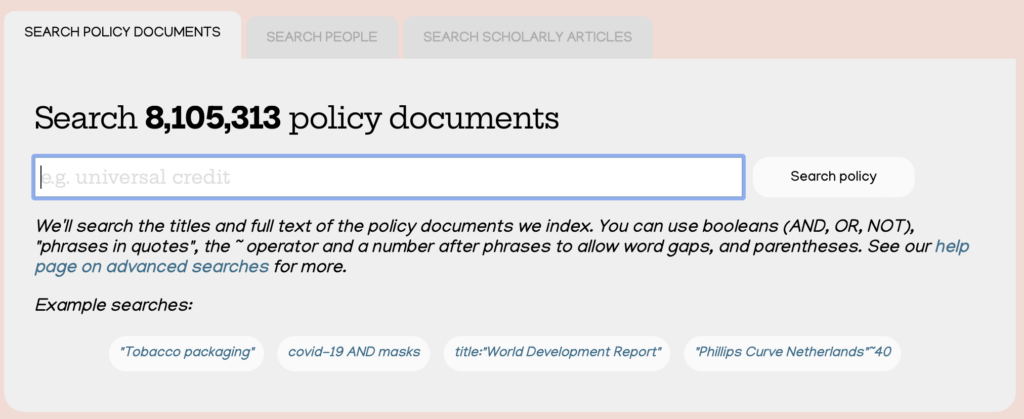 Once you've registered, you will see the search interface, which offers you three ways into the data:
Policy documents
People
Scholarly articles
You can also see the shortcuts below, for ideas about how to access different information.
When you have saved some searches, they will appear on the Home screen and you'll be able to set email alerts for them.

Run a search for policy documents
Try searching for a topic, document title or organisation in the Policy Documents search field (see our help page on Advanced Searches for more information). For best results when searching for an institution, journal, policy source, or publisher, start typing and select from the dropdown that appears below.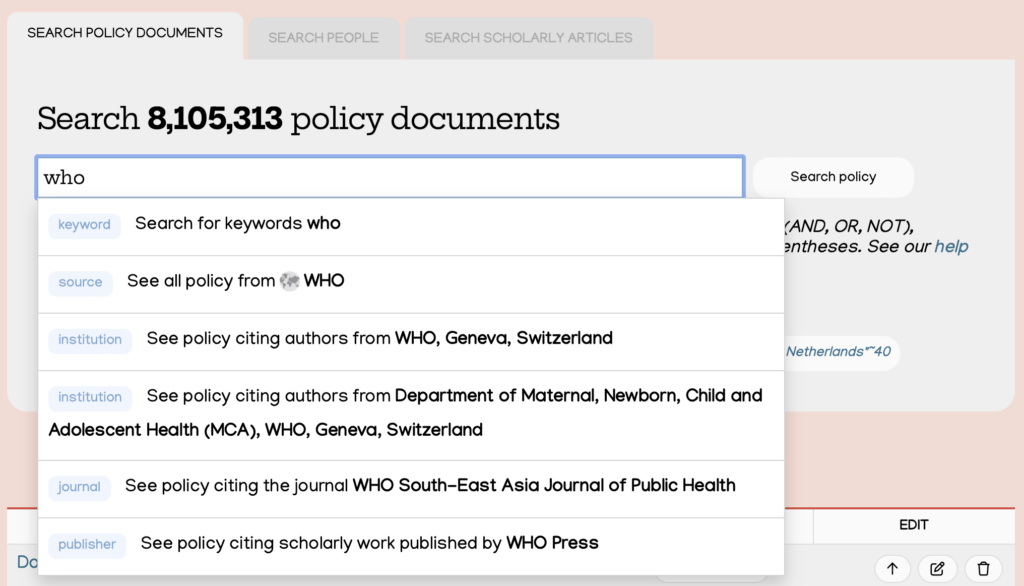 When you click 'Search policy' the results page will appear. On the left hand side you can filter the results by the policy document attributes including source type, source name, country, topic, year of publication etc. You can also see how the cohort of documents relates to other things, eg which policy sources they cite, which institutions are mentioned and which funders' work is cited.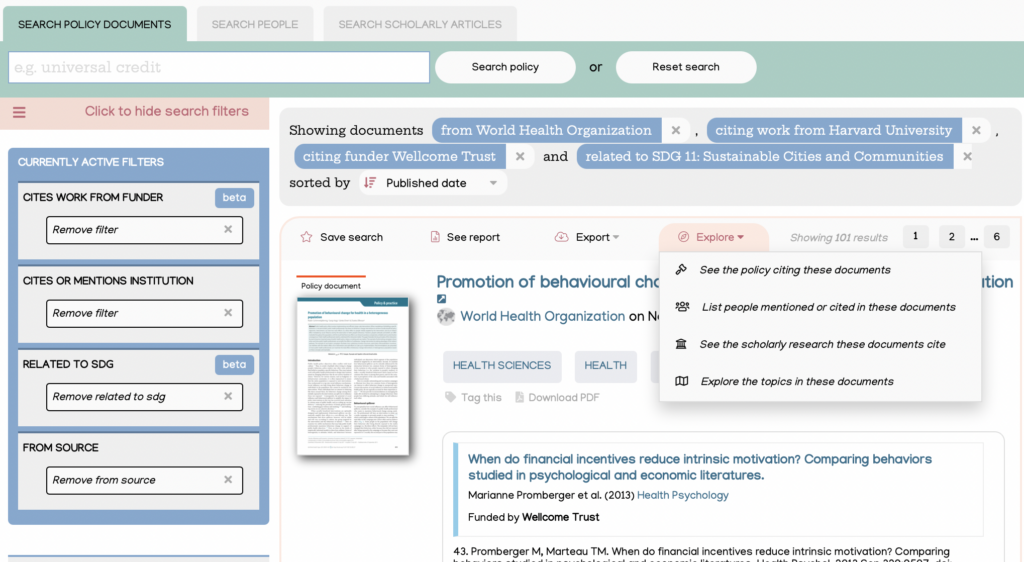 In the grey bar above the results list, you can save your search, see the summary report of this document cohort, export the results, or explore how these documents link to other policy documents, people, scholarly research and topics.

In the results list, you can see details about the individual policy documents. You can tag the document with custom tags or download the full text. You can also see the citations and mentions where they appear in the text.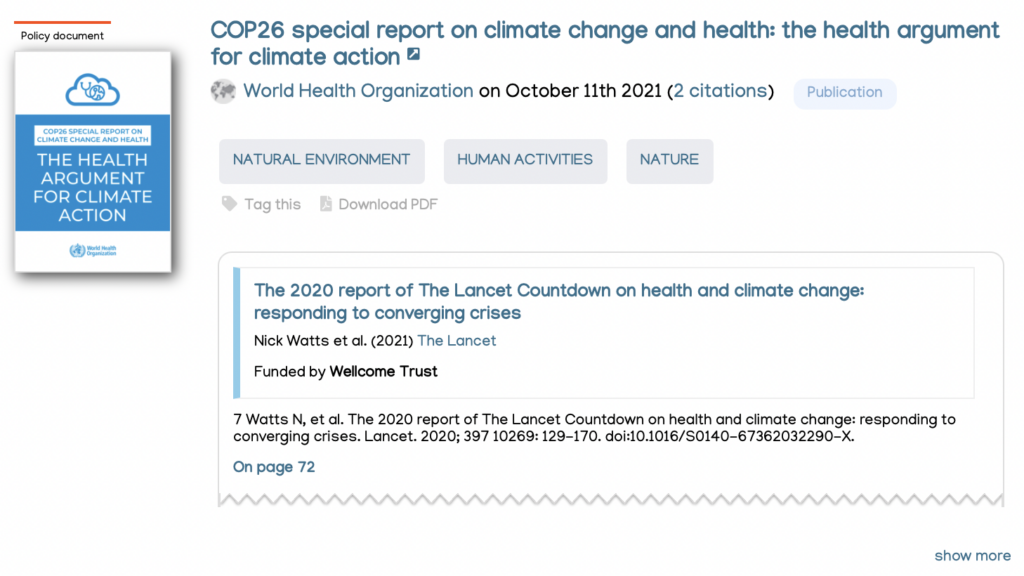 For some results you may see a grey box on the right of the document which highlights where a document has been cited by a 'Key Source' – these are set by default for your Group account. You can also filter to see only documents cited by your Key Sources clicking 'Your key sources' in the 'From Source' filter.

Run a search for people
Once you're back at the Start screen, switch to the 'Search People' tab and search for an individual by name, using a group of names or an ORCID. On the search results list, you can filter your results or see the policy documents related to the person using the 'Explore' button.

Run a search for scholarly documents
From the start screen, switch to 'Search Scholarly Articles' tab and search for an article name, journal name, author name or ID (DOI, ORCID, ISBN or PMID). On the search results list, you can filter the results by article characteristics including year, journal, publisher, funder and journal subject, and also see how it relates to policy documents. You can then click 'Explore' to see the policy documents citing these articles.