PowerPoint exports in the "Search Policy Documents" tab offer users a results export format ideal for reporting and presentations.
PowerPoint exports will include a slide deck including the following:
Information about the citing policy document
Information about the scholarly article citation or person mention found in the policy document.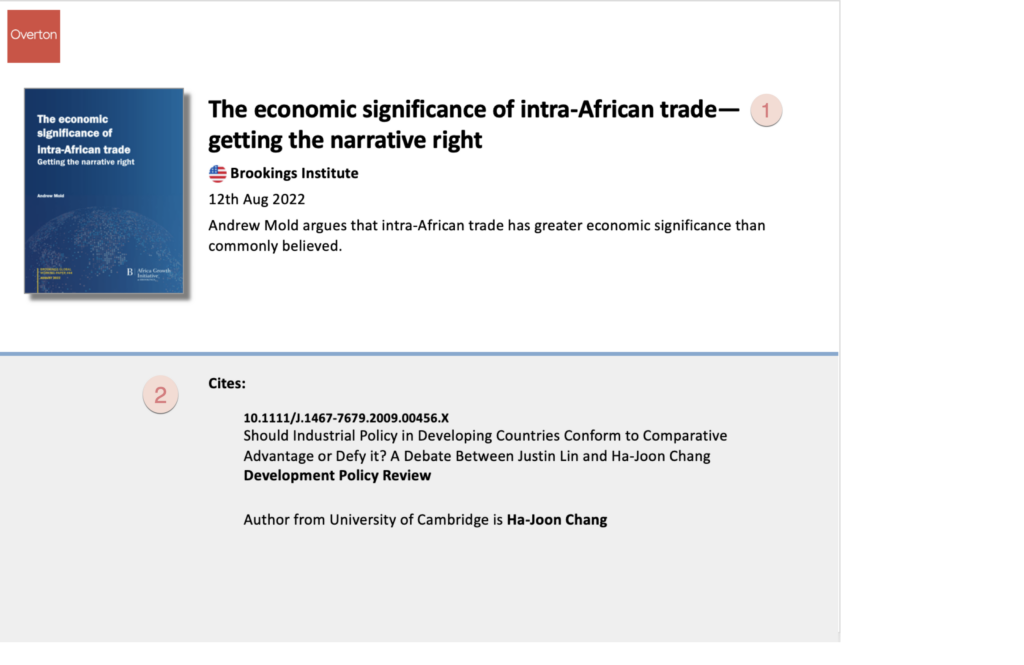 Exporting using PowerPoint works the best for smaller results sets as the export only works for 1 page of results at a time. Multi-page results sets can still be exported using PowerPoint, but each page will require a separate export.