Sharing summary reports
When you run a search of Overton's policy document database, you can view the results in a list or as summary report, which examines a set of policy documents by various characteristics.
Summary reports can be shared publicly by URL, making it easy to collaborate with colleagues who do not have an Overton account.
To create a shareable summary report link, go to your search results and click 'See report'

From the 'Report' page, click on 'Share this report' to generate a URL.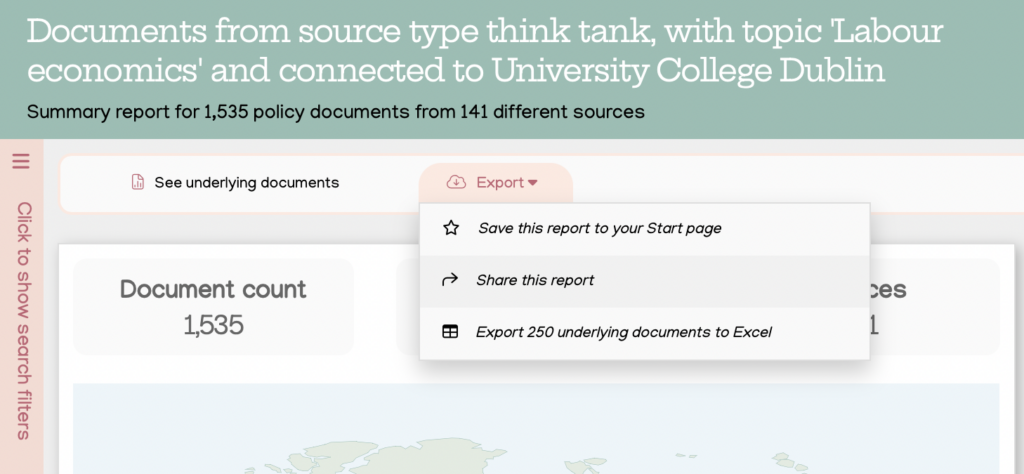 A shareable URL for the summary report will be generated. The link will allow non-Overton users to view the top-level report. Further exploration or filtering of the report requires an Overton account.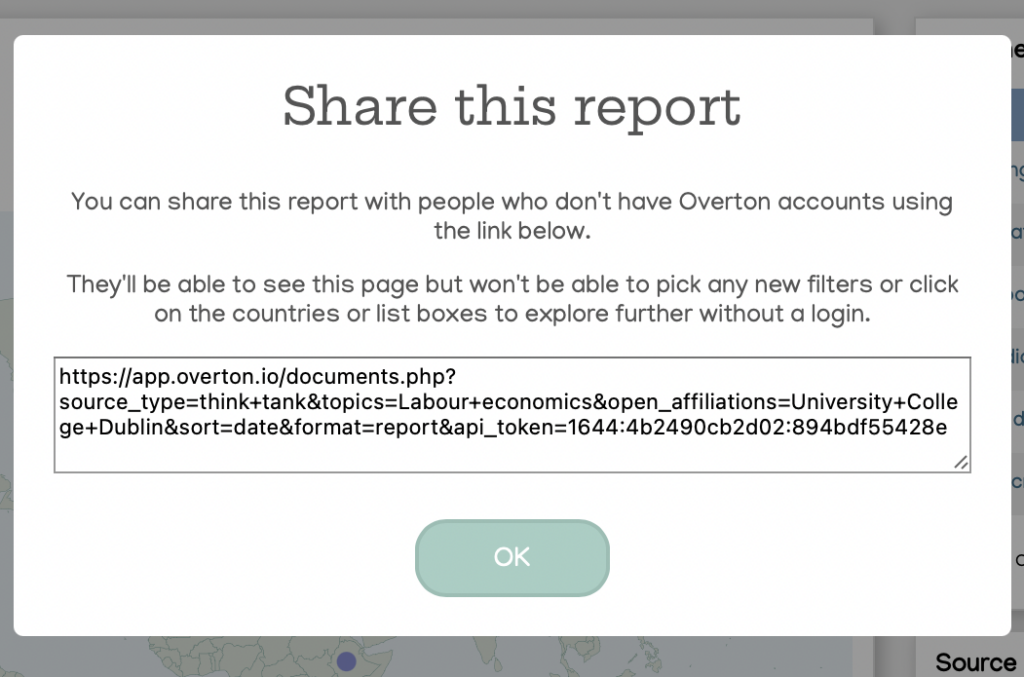 Sharing individual policy documents
Individual policy documents can be downloaded and shared with colleagues who do not have an Overton account.
You can download the full text policy document in PDF format using the Download PDF button in the search results list or on the policy document page itself. You can download a Powerpoint presentation containing the details of an individual policy document from the policy document page. You can also find the links to the original source website if you prefer to share that way.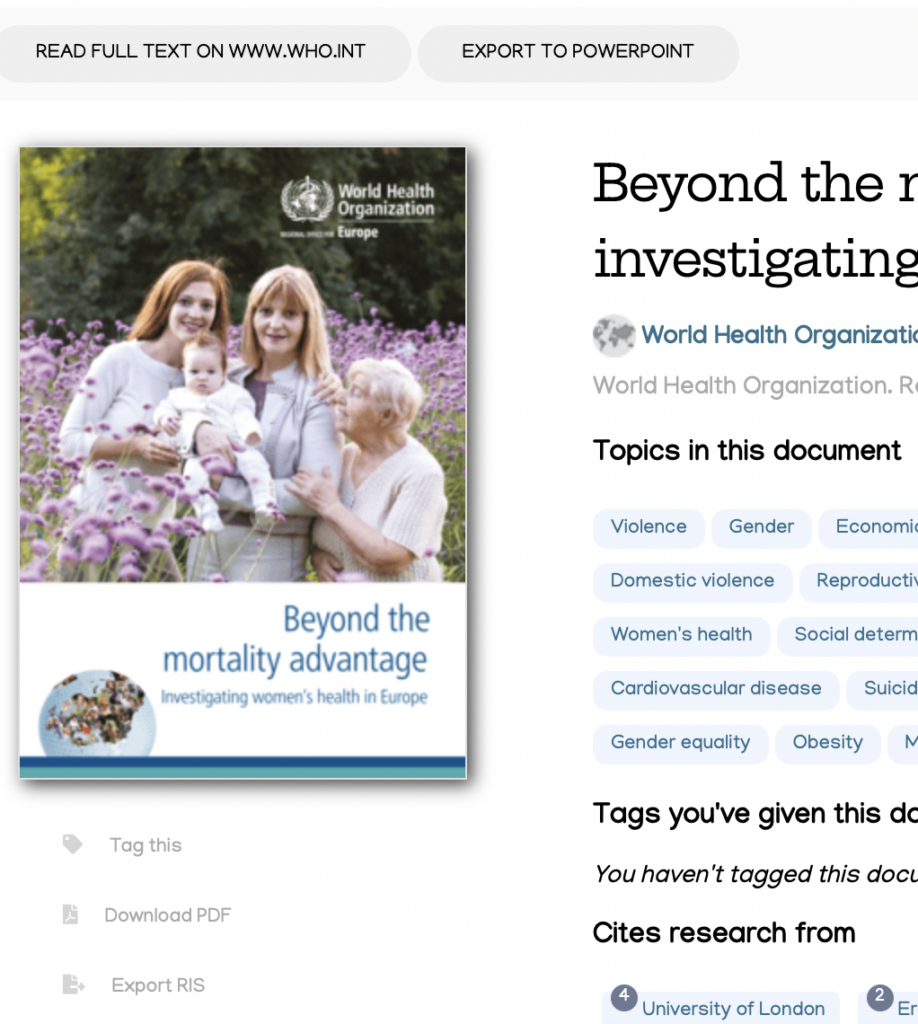 Sharing search queries – Overton users only
When you run a search, the search parameters are shown within the website URL. This URL can be shared with anyone who has an Overton account and is logged in (or within the dedicated IP for clients with an IP access site license).
Eg: This url creates the search below https://app.overton.io/documents.php?source=who&year=2021&sort=date&open_affiliations=Heidelberg%20University