For organisations that produce scholarly research or policy documents, it is often useful to be able to see where individual authors are being cited in policy.
Run a search
From the dashboard, select the 'Search People' tab in the search window.
Type in the name of a person, or use the box to paste multiple names.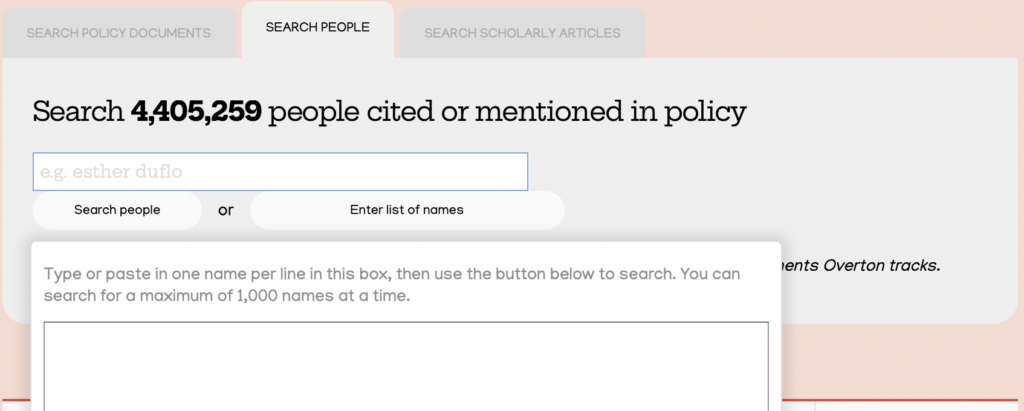 Explore further
In the grey bar directly above the search results, you can save this search, or explore the policy documents that mention these authors.